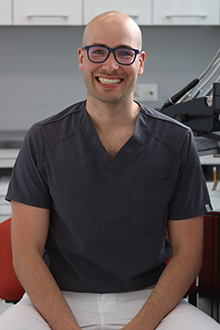 Make an appointment
to dr Filip Radosz
Dentist Filip Radosz
A graduate of the Medical University of Wrocław.
He obtained the title of dentist in 2015. She regularly expands her knowledge in the field of orthodontics by participating in courses, conferences and webinars.
Member of the Polish Aligner Academy. In 2019-2020 he worked at Align Technology, where he mainly dealt with ClinCheck treatment plans. He is fascinated by the accuracy and predictability provided by overlay orthodontics. Outside of work, he is interested in cycling, running and bouldering.