Cosmetic fixed camera (aesthetic)
The aesthetic constant apparatus is the most frequently chosen camera by patients who care about high aesthetics during orthodontic treatment. There are many types of aesthetic cameras, among which we can name sapphire, crystal, porcelain and ceramic cameras. The differences between them are small, and all are perfectly suited for orthodontic therapy. Due to the difference in materials from which cosmetic apparatus is made, the treatment time can be slightly extended relative to classical, metal cameras. Aesthetic cameras are made of less durable material than metal, so their failure compared to classic metal locks is greater. In order to ensure optimum durability of aesthetic locks, manufacturers had to increase the weight and size of the lock by adding the material forming the lock. As a result of this procedure, the amount of space occupied by the camera (between the teeth and lips) has also increased, so the duration of adaptation of soft tissues is slightly higher compared to metal apparatus. During orthodontic treatment, very good oral hygiene is required. In our office, on each visit we evaluate the level of hygiene. Patients whose level of hygiene is not at a satisfactory level should improve their teeth cleaning technique before starting treatment. So that the aesthetic effect of the camera is not destroyed by the deposits around the locks.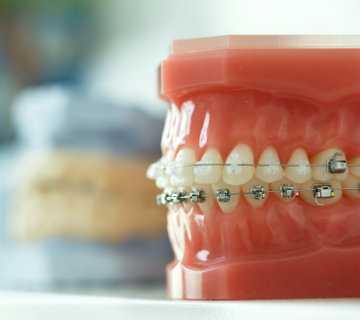 A constant aesthetic orthodontic camera – FREQUENTLY ASKED QUESTIONS: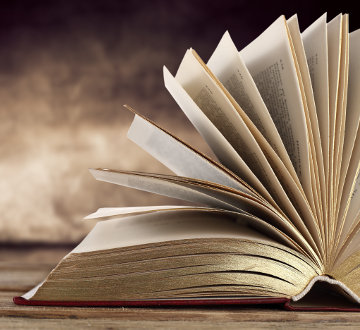 Does the treatment time increase when using aesthetic braces? No, the duration of treatment is very similar. There may be slight differences when using one of the types of locks, but these differences are completely overlooked.
Which camera to choose metal or aesthetic? With the exception of special dental conditions, excluding the use of any type of braces, the choice between aesthetic and metal braces is an individual matter for the patient. The aesthetic apparatus is usually chosen by patients who care very much about visual effect during orthodontic treatment due to the nature of work or lifestyle.
Is it possible to use an aesthetic braces for the front teeth, and a metal one for the less visible back teeth? Yes, it is a frequently used solution to achieve the aesthetics of the front segment of the arch, strength in the rear segment of the arch, where the occlusal forces are greater, as well as a moderate price.
Is the aesthetic apparatus associated with a higher frequency of visits? No, aesthetic fixed braces differ from classic ones primarily in the material from which they are made. The duration of treatment is still determined mainly by the individual biological response of the patient, to which the type of locks has no effect.
How should you take care of a fixed aesthetic brace? First of all, you should take care of proper oral hygiene. Accurate brushing of teeth after each meal guarantees the correct course of treatment, as well as healthy teeth after complete treatment.