Fixed metal camera Wroclaw
A solid metal apparatus is the most commonly used therapeutic tool in orthodontics. Its action is based on shifting teeth with the forces generated by the bow, which is maintained in the crevices of orthodontic locks using rubber or steel ligatures. Due to the high strength of the plastic from which this type of camera is made, manufacturers are able to get a small size in the tooth – lip. The camera consisting of low-profile metal locks belongs to a group of the most comfortable and durable cameras. Nowadays, manufacturers of orthodontic accessories offer a lot of types of metal cameras. The basic distinguishing parameters of the individual locks are: size, construction, base type and place of affixing. On the basis of the documentation collected, the doctor decides on the type of locks allowing effective and rapid treatment. The classic metal camera has a bow that is fixed in orthodontic locks using ligatures. On each visit, it is possible to choose the color ligatureaccording to your liking. The most neutral color for metal cameras is silver or white, but the patients of our clinic often go beyond uniform color form colorful matching creations, until the season, mood or clothing.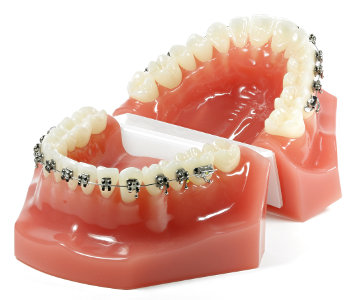 ---
Fixed orthodontic camera – FREQUENTLY ASKED QUESTIONS: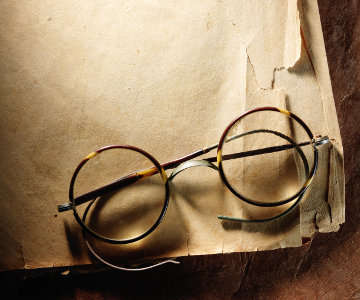 Is there a difference in treatment time between metal and flexible braces? No, the orthodontic appliance is only a tool in the hands of a doctor who, on the basis of the collected documentation, directs therapeutic therapy. Differences in the construction of cameras can cause differences during treatment, however their scale is negligible.
Which camera to choose metal or aesthetic? With the exception of special dental conditions, excluding the use of any type of braces, the choice between aesthetic and metal braces is an individual matter for the patient. The aesthetic apparatus is usually chosen by patients who care very much about visual effect during orthodontic treatment due to the nature of work or lifestyle.
What are the advantages and disadvantages of a metal apparatus? The basic advantages of orthodontic appliances made of metal are its price, size and durability. Disadvantages include aesthetic effect primarily.
How should I care for a fixed metal brace? There are no special guidelines for handling fixed braces. Some manufacturers produce orthodontic locks, which over time darken – the most common cause of this phenomenon is fluoride contained in the toothpaste. In our clinic we do not use locks that do not change their properties during treatment – they do not darken, do not corrode, do not matte. The patient's sole responsibility is to maintain the correct levels of hygiene during the entire treatment to protect the teeth from caries.