Orthodontic closure of the diastema
The middle diastema of the jaw is a particular therapeutic problem. Depending on the cause and age of the patient, we distinguish between situations where the space between the upper incisors can be spontaneously closed and one in which the doctor's intervention is necessary for the disappearance of the snare. A common cause of the formation of space between the upper seed teeth is the penetration of the fibers of the upper lip rod into the sprocket. Some patients need to remove the rod trailer, thereby facilitating the orthodontic closure of the toothspace. Controlling the diastemy by the doctor is very important at the very beginning of its onset, but appropriate treatment often begins after the plucking of the upper solid bows. Orthodontic closure of the diastema in adult patients is associated with the need for the use of
fixed braces
. The closure of interpartib spaces in children can vary depending on the stage of development in which the defect will be noticed. In some adult patients whose orthodontic defects do not occur, the closure of the space between the upper sieve teeth using prosthetic additions may be considered:
Faqs:
Is the orthodontic closure of the diastema permanent? Yes, orthodontic treatment should ensure the durability of the effects. Depending on the individual bite conditions in each patient, the doctor conducting the treatment, so I direct therapy to ensure the stability of the results. In some cases, it is necessary to use reteiners, which further increase the durability of treatment effects.
Is the surgical intervention of frenulum excision painful? No, the whole procedure takes place under local anesthesia and its invasiveness is minimal.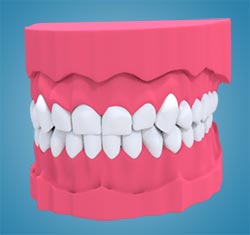 Correct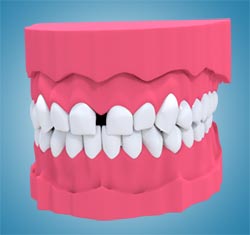 bite Diastema – front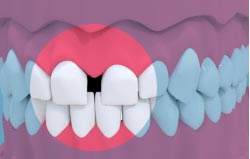 view Diastema – enlarged view