Vita-Dent Dentistry Centre
Welcome to vita-dent Centre for Implantation and Aesthetic Dentistry.
Our dental office has existed since 1991. Since then, we have acquired a reputation and trust of more than 18,000 satisfied patients. Through the continuing training of our dentists, we offer patients access to the full range of the latest dental services and implantological treatment. Visits to us are really painless and stress-free.
Respecting your time we offer as short time as possible, and during the first meeting in our clinic we present an accurate schedule of planned dental treatment and its estimate.
Going with the spirit of time, we offer our patients dental care to the full extent together with comprehensive radiological diagnostics – including computer tomography.
In order to increase availability for modern dental treatment, we offer the possibility of installment payment.
We invite you to vita-dent dental offices.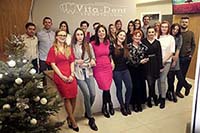 Last weekend before the holidays, the entire Vita-Dent team met on Christmas Eve together. It was fun and not just about the teeth 🙂 On the occasion of the upcoming Christmas, we wish you the widest and beautiful smiles among family and friends.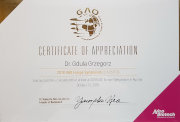 We are pleased to inform you that our doctors Grzegorz Gdula and Marcin Gdula from 12-13.10.2018 participated in the implantation training of neobiotech GAO Symposium held in Vienna.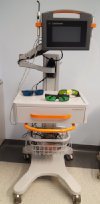 Please note that in our office at ul. The Nobel purchased lasotronix's latest SmartM PRO dental laser. This laser works as many as 2-length wavelengths, so we can offer our patients the latest medicinal methods in the field of microsurgery, aesthetic dentistry or biostimulation for the 21st century.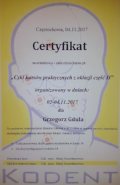 We are pleased to announce that our doctors Dr. Grzegorz Gdula and Dr. Marcin Gdula have received 2-step training on the topic of bite problems and temporal pain. During the 6 days of training, our doctors learned about the latest treatments for bite plates, which will result in even more opportunities to help our patients. For more details, please refer to the courses and training tabs.

We brag about new equipment 🙂 We purchased a new dental device for duct treatment with the latest method of heat condensation. This is currently the most effective method of filling channel systems in teeth treated endodontically. Welcome!

We are pleased to inform you that on 22-23 April 2016 Our doctor Marcin Gdula conducted a lecture: "Orthodontic treatment with mini-implants and mini-platelets" as part of the 10th edition of the International Conference – Dental News.
Our dental office in Kiełczów was selected by Carestream for testing a modern intraoral 3D scanner. Working with a scanner allows you to achieve greater precision of prosthetic work while maintaining maximum patient comfort during operation. The tests started on 25-05-2015. and after a few days we must admit that digital dental models combined with 3D printing are the future of dentistry.